Overview: Portfolio Management
Live: Portfolio Creation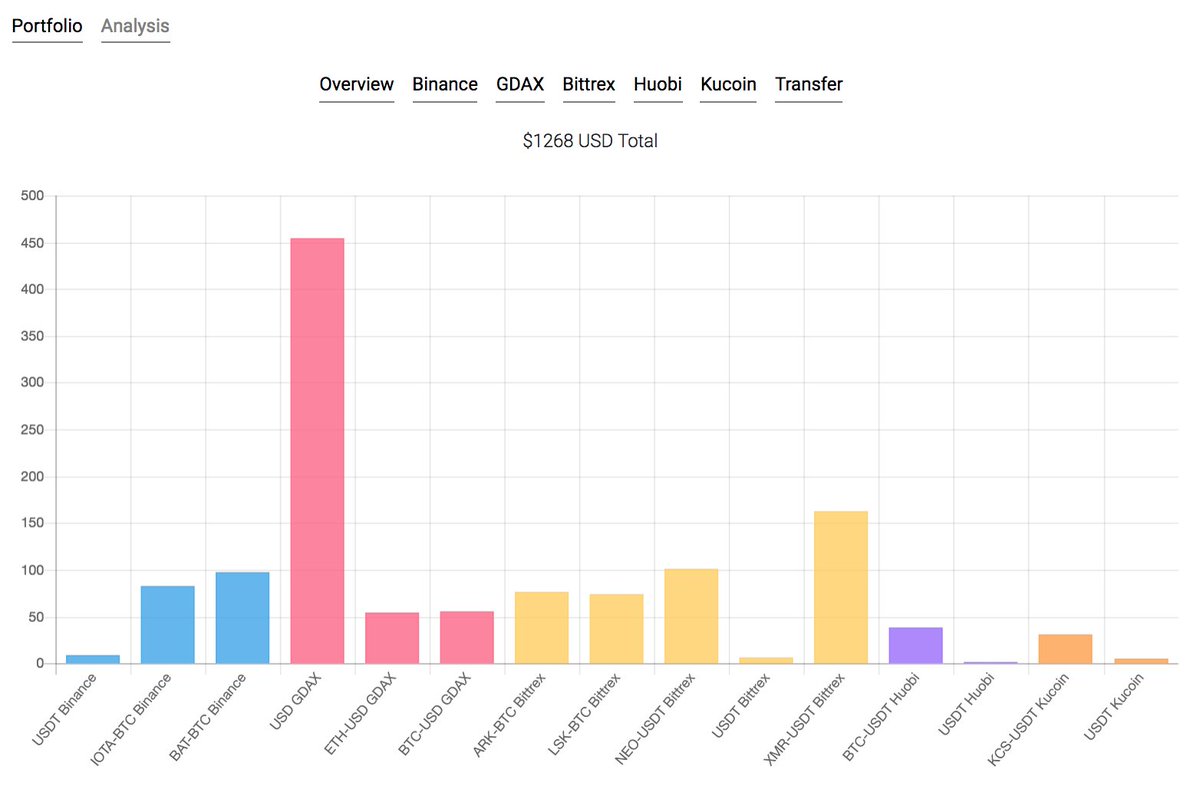 Step 2
Vizualize Your Portfolio
Once you have connected your APIs, the platform will visualize your portfolio across all your exchanges and it will being tracking your portfolio's performance under "Analysis". With both the portfolio and analysis functions, you will be able to view your assets and performance as a whole or by individual exchanges.

It is important to note that when viewing an individual exchange's portfolio, only the coins of that particular exchange will appear.
Step 3
Create Your Portfolio
To add a coin to your portfolio, simply search for the coin and click it to add to your portfolio. The coin will immediately appear under your portfolio ready to be programmed.

After you have selected the coins you wish to buy, set the amount of fiat or the weight of your portfolio that you wish to allocate to that specific coin.

Once you have selected your coins and updated them, you are ready to create your portfolio. Simply press "Create Now" and Digital Golgi will automatically execute your trades, across all of your exchanges, simultaneously. The platform will refresh itself once all of the trades have been executed.